Strategic Alliances
TSG Financial Strategies uses effective and experienced financial resources to advance your financial goals. Featured below are a few financial resources used by us.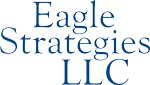 Eagle Strategies, LLC
Through Eagle Strategies, Mark S. Stratton provides fee-based financial planning, investment advisory services and access to investment management programs. Eagle Strategies LLC is registered with the Securities and Exchange Commission as an "Investment Adviser" and is an indirect, wholly-owned subsidiary of New York Life Insurance Company.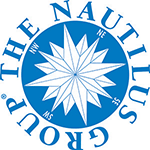 The Nautilus Group®
As a Member Agent of The Nautilus Group®, a service of New York Life Insurance Company, Mark S. Stratton works hand-in-hand with Nautilus specialists experienced in taxes, estate law, life insurance, accounting, and charitable giving. This relationship helps ensure you benefit from some of the most sound thinking when it comes to your estate.
We are proud to be able to work with many other institutional money managers, insurance companies, consulting and fiduciary services not listed above. If you have questions about how we may be able to help you, please contact us.